To our Berean Call Family:
Friday, April 5, 2013, Dave Hunt drew his final breath and entered into the presence of our Lord and Savior Jesus Christ. His beloved wife Ruth was at his side.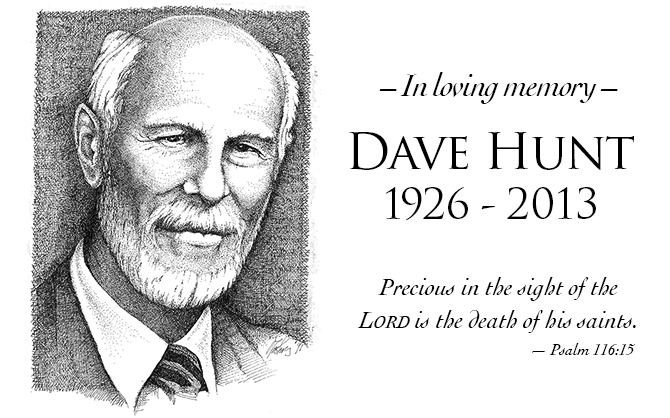 Born in 1926, David Charles Haddon Hunt enjoyed the advantages of a godly upbringing and placed his trust in Jesus Christ as his personal Savior and Lord in his early teens.
For more information go here